Residential Appliance Rebates
Westfield Gas + Electric's appliance rebates are offered to promote the installation of ENERGY STAR® qualified appliances. Rebates are available as an on-bill credit to residential customers that have installed eligible systems within the past twelve (12) months.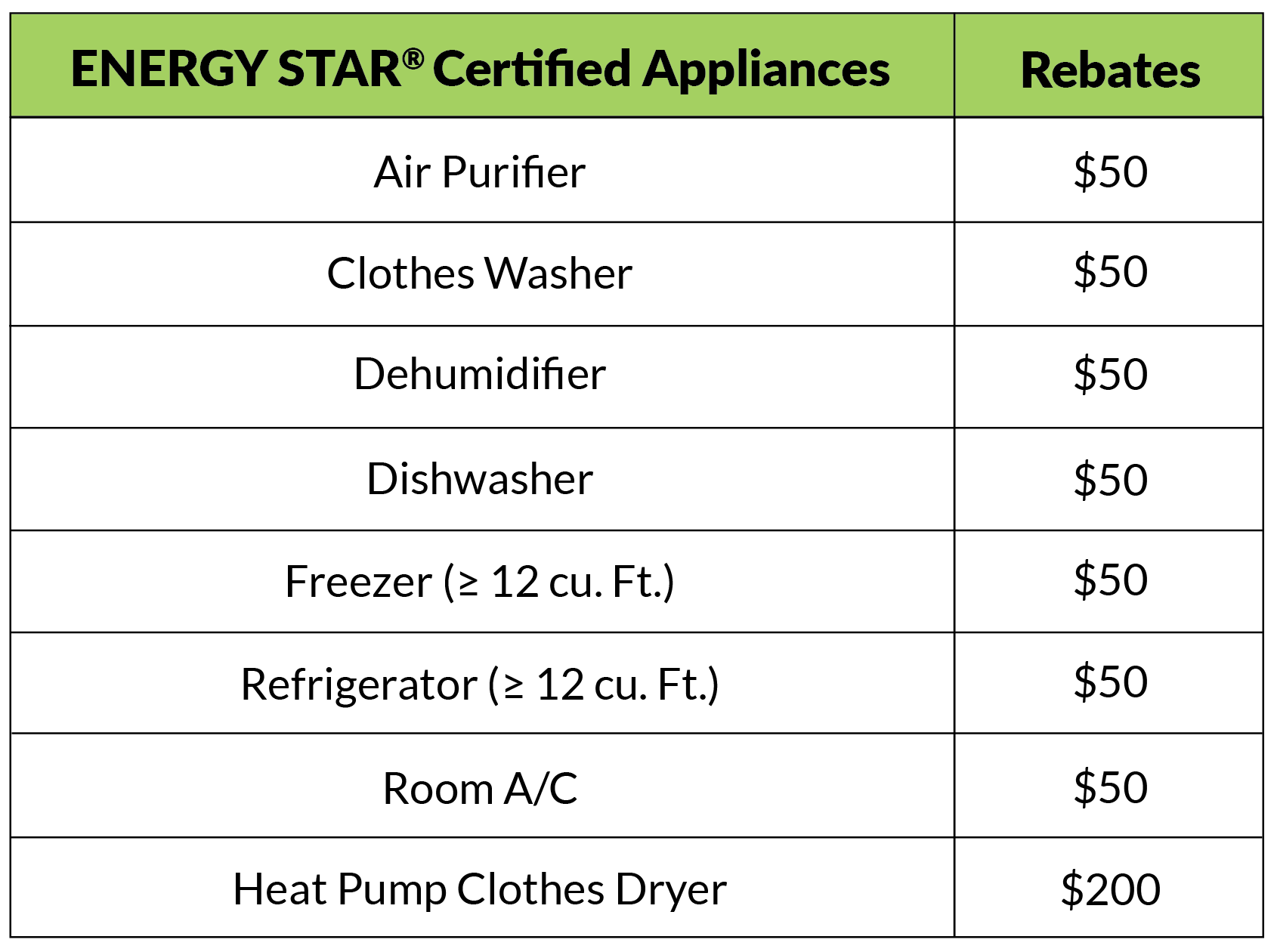 Eligibility for Rebate:
Applicant must be a current electric customer of Westfield Gas + Electric.
Rebate will be in the form of an on-bill credit starting November 1, 2022.
Reside in 1-4 unit property; appliances included in a home purchase are ineligible
Leased appliances are not eligible to receive rebates.
Only new ENERGY STAR® qualified appliances are eligible.
Only one rebate for each eligible appliance type every three years
Program terms and conditions are subject to change or cancellation without notice.
For more information call 1-844-403-7960.