Commercial Gas Heating + Hot Water Rebates
Westfield Gas + Electric's heat and hot water rebates are offered to promote the installation of high-efficiency natural gas heating and water heating equipment. Rebates are available as an on-bill credit to commercial customers who have installed eligible systems within the past twelve (12) months.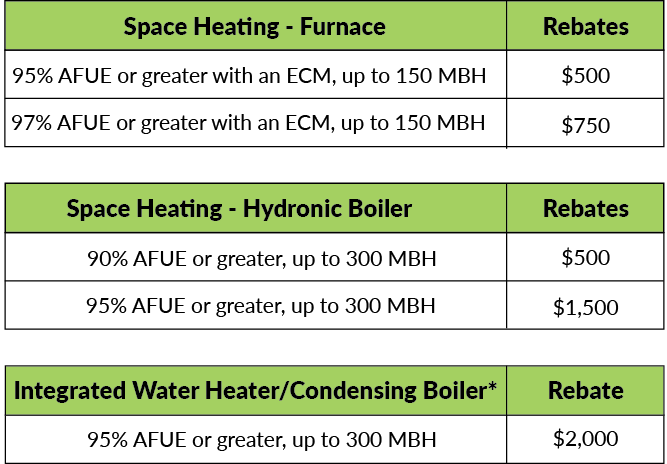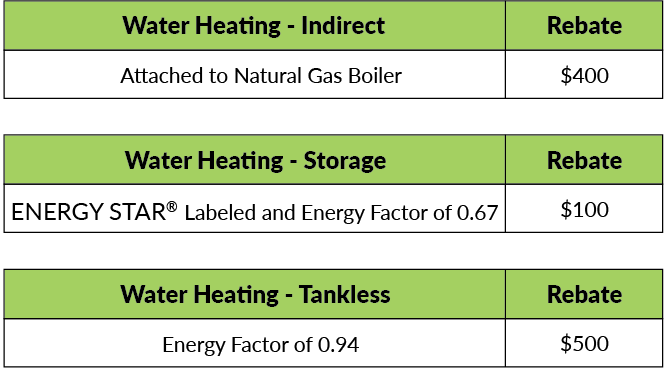 * Integrated unit must be considered one unit by manufacturer.
Projects consisting of five (5) or more units, or applications with rebates of $25,000 or greater must receive pre-approval before equipment installation. Please submit the application along with any quotes or relevant cost data prior to installation of any equipment. Projects under $25,000 do not require pre-approval.
Eligibility for Rebate:
Applicant must be a current gas customer of Westfield Gas + Electric.
Rebate will be in the form of an on-bill credit starting November 1, 2022.
Equipment must be installed by a licensed contractor.
Program terms and conditions are subject to change or cancellation without notice.
For more information call 1-844-403-7960.