Residential Electric Heating + Cooling
Visit our High-Efficiency Heating + Cooling page
Westfield Gas + Electric's electric heat and cooling rebates are offered to promote the installation of high-efficiency equipment. Rebates will be provided as an on-bill credit to residential customers who have installed eligible systems within the past twelve (12) months.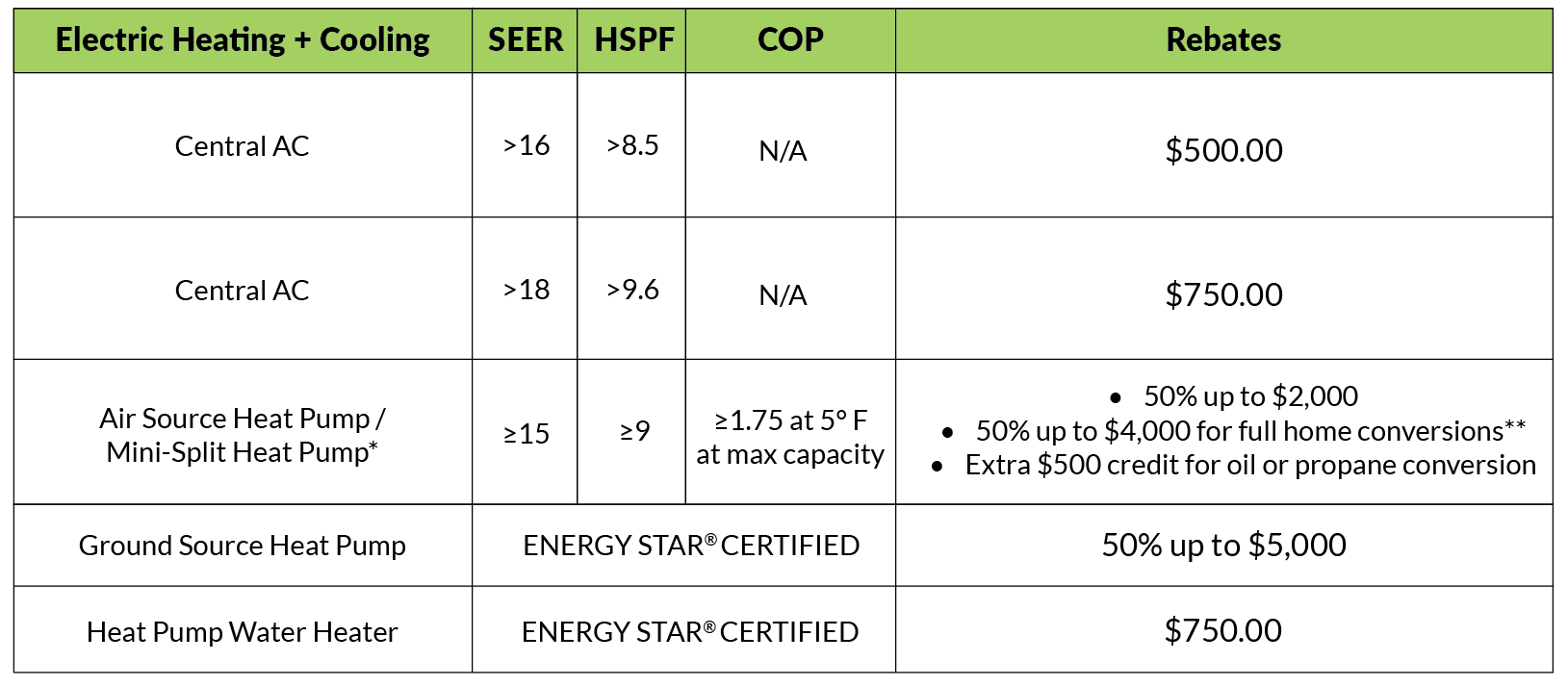 * Ductless Mini-Split cooling-only units are not eligible
** WG+E considers a full home conversion as a home that could comfortably heat the home for 95% of the year exclusively using the heat pumps.
Thermostatic Expansion Valve (TXV) or Electronic Expansion Valve (EXV) required for all systems. AHRI SEER and EER rating of outdoor condenser and indoor coil working together. Rounding up of SEER/EER ratings is not acceptable. NOTE: 1 ton = 12,000 Btu/hour, needed for Right Sizing.
Eligibility for Rebate:
Applicant must be a current electric customer of Westfield Gas + Electric.
Rebate will be in the form of an on-bill credit.
Only ENERGY STAR® qualified equipment is eligible.
The evaporative coil must be new.
The condenser and coil are separate components in a split heat pump system, but for rebate purposes, are considered one unit.
For ductless mini-split systems, for rebate purposes, the unit consists of outdoor condenser and indoor unit(s).
Program terms and conditions are subject to change or cancellation without notice.
Equipment must be installed by a contractor. Eligible models and printing AHRI certifications can be found at ahridirectory.org.
If applying for full home conversion rebate, customer must submit a copy of their contractor's Manual J load sizing calculation.
For more information call us at 413-572-0100.