Battery Powered Yard Equipment Rebates
Westfield Gas + Electric's electric yard equipment rebates promote the use of battery-powered lawn tools. Rebates are available as an on-bill credit to residential customers that have purchased eligible equipment within the past twelve (12) months.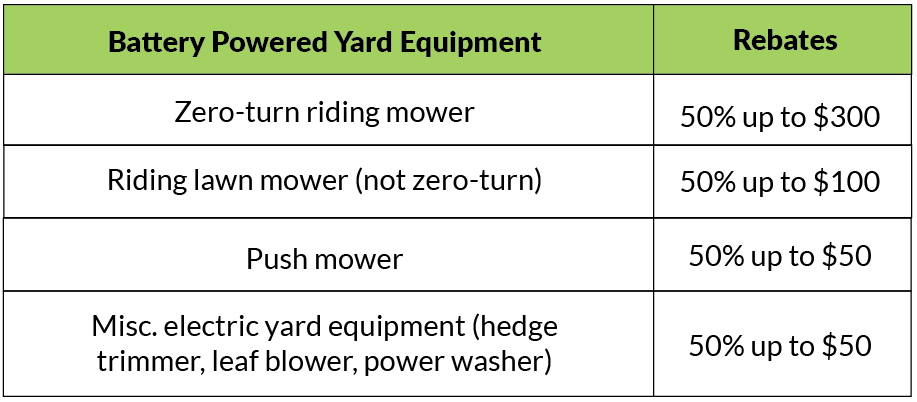 Eligibility for Rebate:
Applicant must be a current electric customer of Westfield Gas + Electric.
Rebate will be in the form of an on-bill credit.
Approved products are reviewed on a per customer basis
Limit two rebates per account per calendar year.
Program terms and conditions are subject to change or cancellation without notice.
For more information call 413-572-0100.