Gas Heating Rebates
Westfield Gas + Electric's natural gas heating rebates promote the installation of high-efficiency equipment. Rebates are available as an on-bill credit to residential customers that have installed eligible systems within the past twelve (12) months.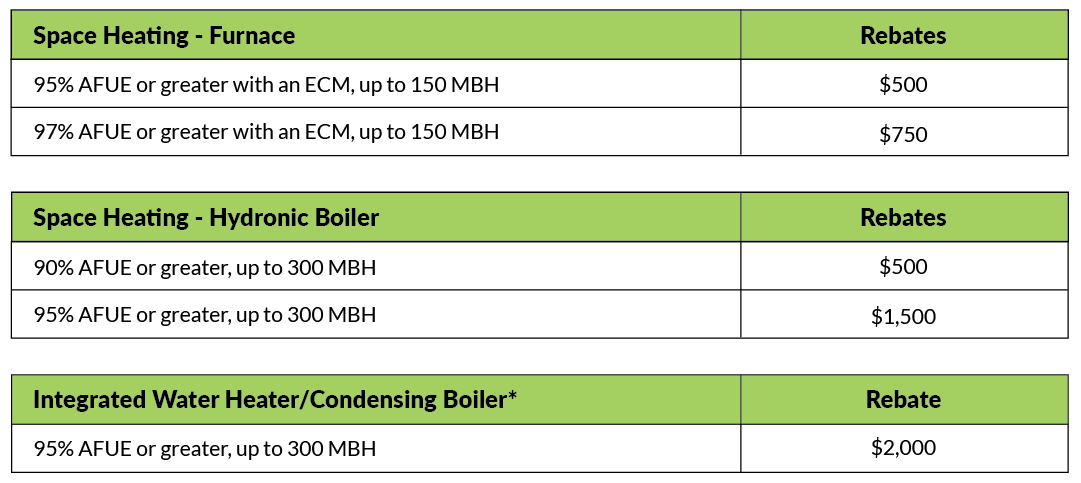 *Integrated unit must be considered one unit by manufacturer.
Eligibility for Rebate:
Applicant must be a current gas customer of Westfield Gas + Electric.
Rebate will be in the form of an on-bill credit.
Equipment must be installed by a licensed contractor.
A resource for determining eligible models and printing AHRI certifications can be found at ahridirectory.org.
Program terms and conditions are subject to change or cancellation without notice.
For more information call 413-572-0100.