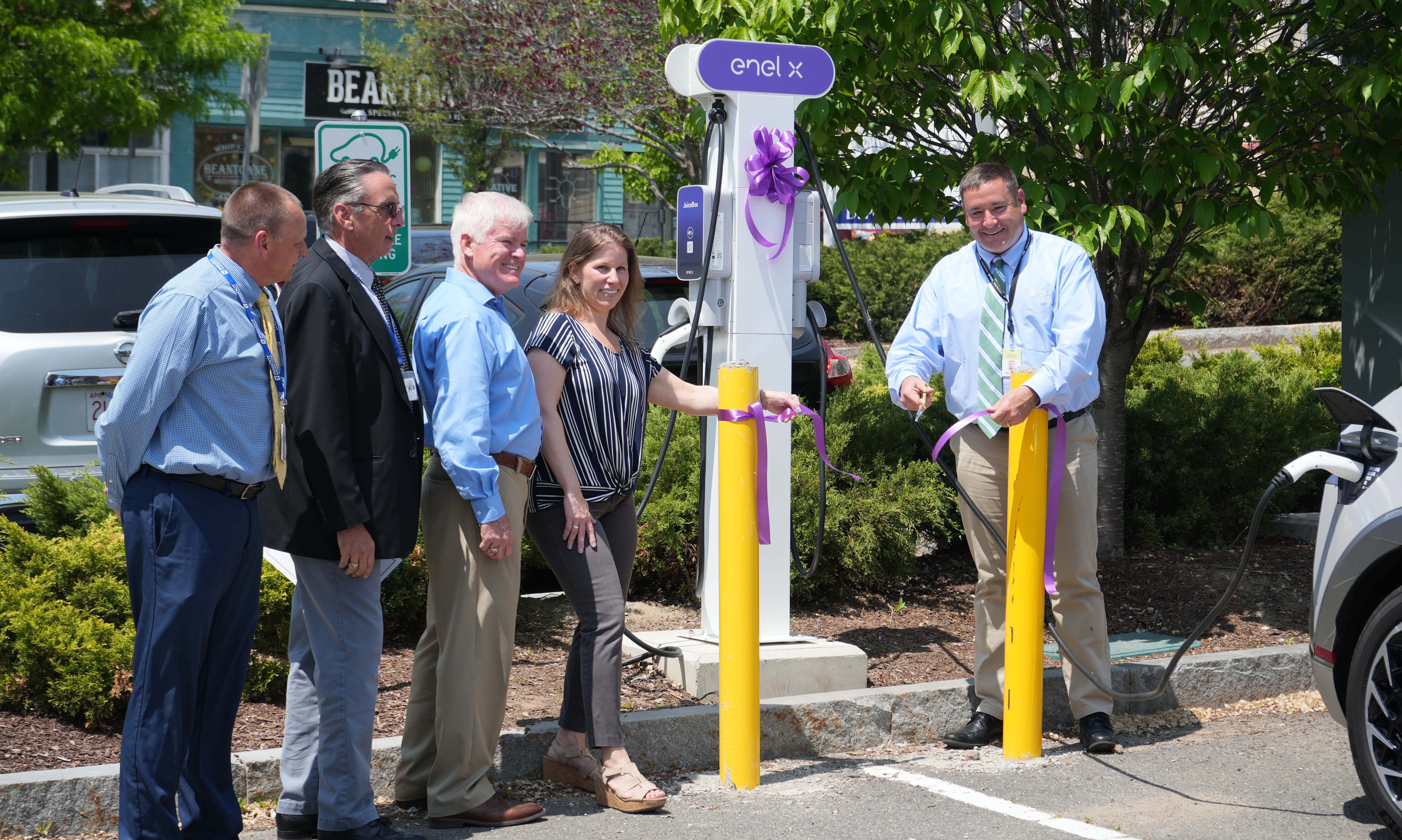 Just in time for summer travel, nine new charging stations around Westfield are now up and running. A Department of Environmental Protection grant of $380,000 has covered the installation of the charging stations which are available in public parking areas, at public schools, and at the municipal airport.
Electric vehicle drivers will find these new resources at Westfield Barnes Regional Airport, Westfield Technical Academy, Westfield Middle School, Westfield Intermediate School, and Highland Elementary School as well as the municipal parking lots at Depot Square just north of the Great River Bridges, behind The Hangar restaurant, and on Arnold Street adjacent to the PVTA. The chargers can be accessed using the Enel X Way smartphone app and the cost to charge is $.199/kWh + $1 per session. Westfield Public School employees will be provided complimentary codes to charge for free.
"Adding these resources is a great benefit to Westfield residents who drive EVs, and helps us move towards our electrification goals," says Tom Flaherty, General Manager of Westfield Gas + Electric/Whip City Fiber. "With easy access on and off the Mass Pike, we expect these chargers will bring new visitors and their EVs to town as well."
The brief ceremony will take place at 1:00 PM on Tuesday, May 16 and will include General Manager Tom Flaherty, Mayor Mike McCabe, Municipal Light Board members, and other guests.
---
Learn how to use the Enel X Way smartphone app